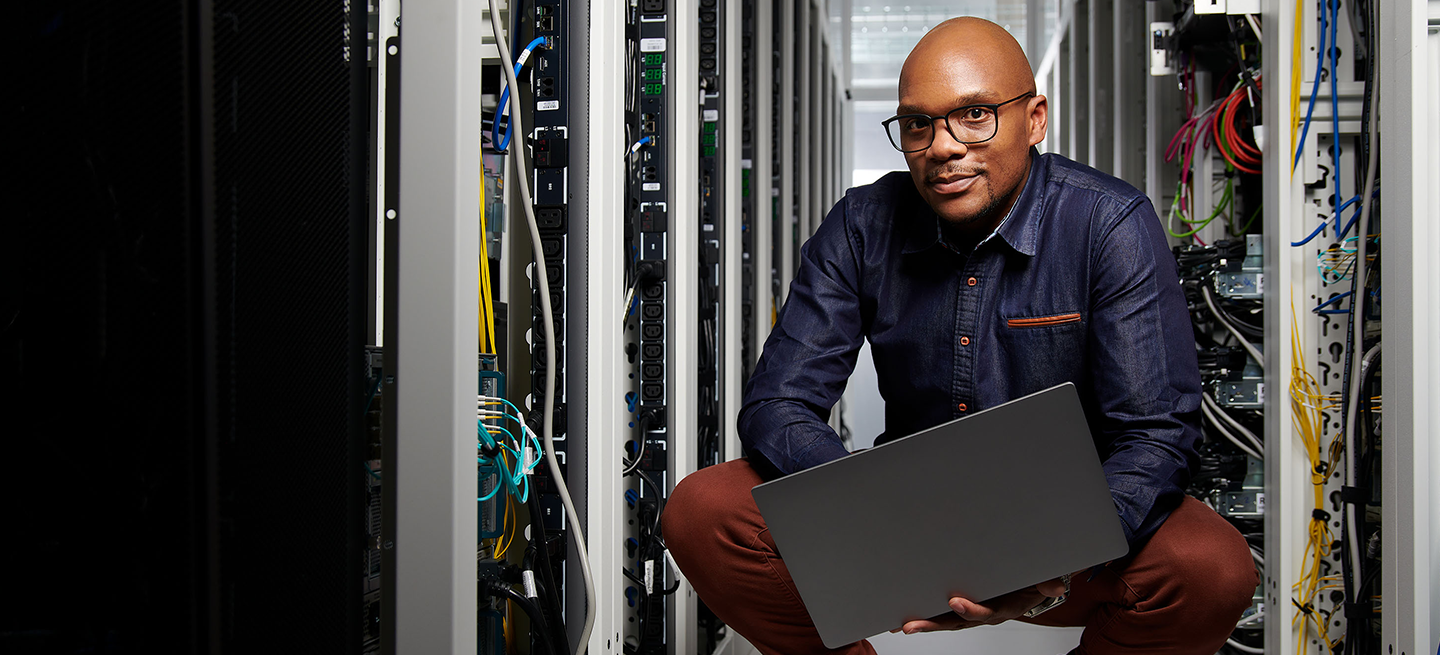 Let's go
create
Our sights are set on the future. The future of connectivity. The future of mobile. The future of entertainment. We're looking for innovators and trailblazers, like you, to bring this vision to life. Join us—let's go create.
Did you know?
Spectrum is the nation's fastest-growing mobile provider and leading internet provider. Our tech teams create, develop, and operate leading connectivity products serving nearly 100 million users and 500 million devices. We connect people to what's next.
The Muse presents: Growing your career at... Spectrum
Marjorie T. - Sr Director, Product & Technology, Digital Platforms: I think most people think of Spectrum as just a cable company, and cable companies aren't known for being necessarily on the cutting edge of technology. But our data science team is actually using pretty high-tech machine learning techniques to predict customer behaviors so that we can improve customer experience.
Najeed A. - Software Engineer, Net Ops: In my role as a director of software development, I'm responsible for multiple software engineering and delivery teams, especially on the video line of business. We are encouraged and we have multiple initiatives that are constantly going on to innovate so that we can provide new services to our customers.
Salina K. - Sr UI Designer, Product & Technology, Digital Platforms: I'm a senior product designer at Spectrum through the agency. My role specifically is in news, sports, and communications. We help deliver products that are either external-facing or internal-facing. My current app is a Spectrum News app, so that is a mobile application for iOS and Android, and the goal of that is to deliver news to our Spectrum customers.
Najeed A.: I started at Spectrum as a solutions architect. The team was great, and that's where I learned a lot about technology. And then I was offered a position of director of software development. I strongly believe in the opportunities that Spectrum gives me. I think growth comes organically as long as you do good work.
Marjorie T.: I started as a senior manager leading a small team, and as our data analytics firm grew, I did get a couple of nice promotions pretty quickly. I feel like Spectrum was very supportive of my growth. I've been to leadership training, which has been really helpful with going from leading a small team to now leading an almost 40-person organization.
Najeed A.: The reason Spectrum attracted me was because of the people and the technology. The technology is cutting-edge, and the people that I work with are very smart and I get to learn from them.
Marjorie T.: Our team is collaborative and welcoming. We all want to help each other succeed instead of competing with each other, and I think because of that, it makes people want to stay.
Najeed A.: We like to have fun. Sometimes we go play ping pong downstairs or go get a coffee or we just hang around and chat. I believe in work hard, play hard.
Salina K.: My team specifically is small and mighty. We're actually all female except for one, so that feels empowering in the sense that we are agile, we're collaborative, we're super fun.
Marjorie T.: On my team, we have a fairly good training program where we are able to hire candidates straight out of college and provide them with the tools that they need to succeed. And for someone who's maybe earlier in their career, it's a really great place to launch your career and learn very quickly.
Salina K.: I think the benefits of working at Spectrum specifically and at a larger scale is your work is definitely touched by many, so that should be exciting if you're a designer, especially in product. We have the opportunity to use our technology to impact the world.
Want to work at Spectrum?
themuse.com/profiles/spectrum
Bring Your Ideas & Be a Creator
From transforming connectivity to reimagining streaming entertainment, anything you want to do in tech, you can at Spectrum. Join our tech teams in Charlotte, Denver, St. Louis and Stamford as we embrace complex challenges and collaborate to deliver the highest quality customer experiences.
Advancing Technology & Evolving Careers
We are creative, disciplined, hard-working, complex-problem solvers. We believe in collaborating to deliver the highest quality customer experiences. Don't just take our word for it. Hear from valued members of our team.
Commercial Sales Manager III
Director, Commercial Products
Sr. Director, Product Management
"My motivation to work here is centered on the people, products, and technology. I truly enjoy collaborating with people cross-functionally to deliver valuable products and technology."

Holly H., Sr. Director, Product Management
Sr. Manager - Voice Products
Director - Voice Products
Sr. Director - Internet Products
"Spectrum allows a diverse set of viewpoints from individuals with different backgrounds and skill sets. I have enjoyed the opportunity to grow my career and build the best products."

Hamish B., Sr. Director - Internet Products
Network Intern
Network Engineer III
Network Operations Manager
"I always wanted to work in telecommunications and with Spectrum being such a large internet service provider, this was my dream job starting out. Spectrum is a great place to grow a career."

Raghu P., Network Operations Manager
Digital Product Spotlight
At Spectrum, you're trusted to be an expert and the human touch behind our digital solutions and user experiences. Take a look behind the scenes at what we're doing.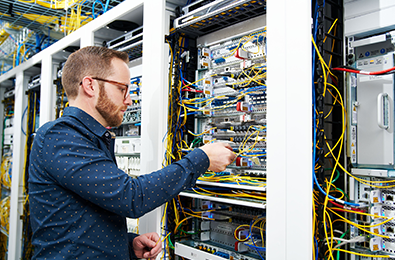 Early-stage Innovation
Our Emerging Technology team enables Spectrum to fully realize its role as a leading connectivity company. Emerging Technology identifies, prototypes and delivers key technology capabilities to enhance our network. Opportunities are here to deliver early-stage innovations in virtual reality, cloud gaming and the Internet of Things.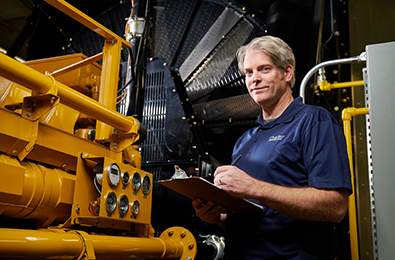 Bring Ideas to Life
Launchpad is our innovation incubator designed to get your ideas off the ground. Each year, two employees are chosen to earn funding for their pilot projects. In previous years, employees have explored digital privacy, connected health care and augmented reality.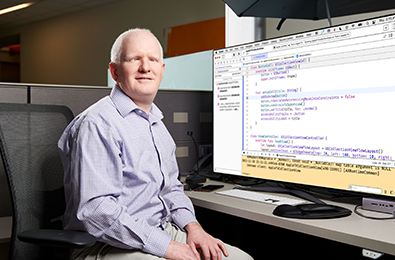 Accessibility for All
Spectrum is committed to being the leading inclusive designer of accessible products to empower and fulfill our customers and employees. We're proud to design universal experiences making our products and services accessible to all.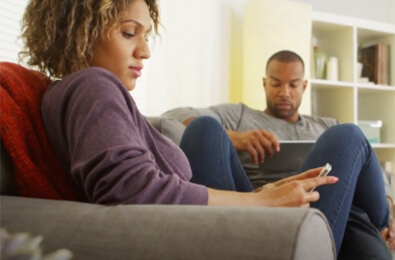 Most Viewed Live TV App
Finding new ways to make our services even better—that's the spirit behind the Spectrum TV app. See how our team is bringing more content to more customers, no matter the device.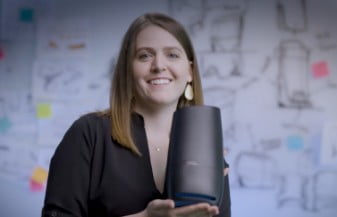 Spectrum Design Team
Connecting Spectrum's technologies to our customers, the Industrial Design Team is a group of passionate creators who design, test and manufacture the products our customers use daily. From remotes to WiFi routers, this team ensures that our products are not only easy and accessible to use, but also optimized for performance.
Connect to more
You know what you want to do. Now, see how we help you do it. Learn about our benefits and company culture and get some tips on how to take the next step in your career.